alright, guess let me start by telling all you people of when i first heard the word '
nuffnang
'. i am very proud to say i may be one of the first to know about it, thanks to the
penang bloggers meet
i joined on 25 february 2007. nuffnang's co-founder was one of the attendees. i did hear they talked in chinese and sometimes word 'nuffnang' while congratulating timothy. ok, fine. stupid me, i didn't even ask anyone what was that all about.
not too long after that nuffnang went live on the worldwide web. i was like- occay, this is what nuffnang all about. i can't remember the date but i know i was one of the first to register too.
its good to be a nuffnanger. there are so many activities lined-up for everyone no matter young or old. i had many experiences. not forgetting meeting top bloggers and learned many things from them. from then on i never turn back. let's have a glance seeing my journey with nuffnang (arranged accordingly by category)..........................................
― sometime in june '08, this was the first nuffnang event i attended. invited bloggers were allowed to bring a guest, so i brought along my sister with me. it was a good explosion for her as well. even she expanded her social network friends through this event. she's a photographer, so you see how she could take an advantage from it.
― didn't i say earlier nuffnang is for everyone? its event with friso was a kind of family day. it involved families with young kids. this time i brought megat. for puteri, she was too shy to go with us even though rob asked me to bring her... hah! megat did have so much fun with the other kids- dancing, play-along, contest and many more. i was lucky enough to win RM100 mph voucher by being one of the winners of the 10 best written pre-event blog posts courtesy of friso!
― from the event title it clearly said music totally involved. we had to dress-up as a music icon. my hair was short that time so i thought halle berry(?) the best *glurp* for this one, yes, of course puteri was interested and followed me. she also wore something nice- hip-hop/funky, maybe miley? one thingy is she's a bit shy to snap pics. so here's diese aka saloma with moi...
― since this event was something about financial thingy i asked my blogger friend marcus to join me. we first met at a
sharing session
by nuffnang of course. i could say we became good friends. anyway you will know what i meant as you read through this post till the end ツ
― diese was my guest for this event. vaseline launched some new line of products. and guess what people after i first tried the many types of lotions given in the goodie bag, believe it or not i keep using vaseline until now. it makes my skin smooth and soft.
― i could say i am proud here again that i am one of the bloggers who attended nuffnang's first sharing session. it was held at the apartment downtown, with guest bloggers, redmummy and sultan muzaffar. they shared some blogging tips and whats not. apart from that we got to get to know each other by introducing ourselves.
― i knew a cousin, yaya already moved to the city for good. so invited her to join me for this session. besides i also aware for sure her mom likes it that we were trying to keep the bonding of our family ties. we are definitely not first cousins though. and thanks to my invite yaya joined nuffnang thereafter for the sake of getting some extra incomes.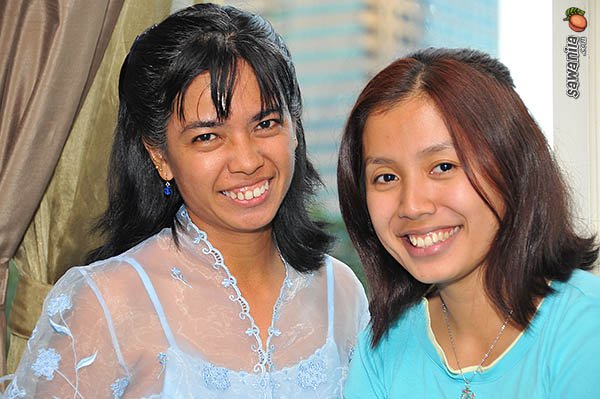 pic courtesy of sawanila.com
― mamma mia was one of the first premiere screening invites i received. its special as nuffnangers could bring not 2 as usual, but 3 guest. it was screened in gurney plaza. so both puteri and megat tagged along. i was worried at first though whether they gonna like that kind of movie- you know, abba music was during my childhood days not theirs. they love it! until they looked for their gong gong's old record and insisted him to play the musics... *phew*


pic courtesy of 5Xmom
― as soon as i got the invite for madagascar 2 via email i was so happy planning to surprise megat. i was really sure kids like megat loves the movie. as usual it was during not just weekdays but school days. once i fetch him from school i told him to get ready after lunch. he wore the clothes i prepared. see, clever me make him wear like a zoo-keeper... ahaks! he did of where we were going. i told him to just follow. the best thing was the screening was held in tgv in midvalley while we were living in kuala kangsar! to cut the story short he was really surprised when we reached there and thanked me so much for bringing me over. he smiled from ear-to-ear. i made him sleep on our way back home as he still has to go to school the day after.
― i didn't dare to bring any of my kids for this movie. i just thought it was suitable for adults. more over we were in kuala kangsar. since i knew i got some other errands to do in kl that time i accepted the invite for this movie. what a co-incident my ex-boyfriend happened to have something to do in the city too. so i got him to bring me there. we became good friends, i believe nothing harmful for us to go watching movies together. it was very long time ago since the last we did that anyway. in my mind, i only thought the movie got something to do with his job, so maybe he could learned a bit from it too... :)
― this movie screening was special, mister potato co-sponsored it. we each have been given two canisters each of the mister potato chips. kewl... huh?! i brought along cousin nivin. i was very much aware she's the right person for me to bring.
there were more other nuffnang events i attended. but i didn't blog about it- bloggers' blocked happened eventually especially towards the end of last year. i managed to post some sets of pictures anyway.
i tweet
a lot too sometimes- its a micro-mini blog right? on the other hand its one of the easiest way to update too, hehee... by the way here's some i could recalled~


nuffnang sharing session at modestos capsquare


a night of stars with astro b.yond IPTV!
i know i know this blog has been lacked of updates. like i mentioned earlier, bloggers' blocked happened towards last year. plus i got job offer and moved to kl in january. i realized i was a bit lay-zeee then. that must be the big reasons why i never got the chance to have advertorial job. not even selected as a glitterati plus. not even have the chance to go to the first nuffnang asia-pacific blog awards. not just that i know very well i don't have many followers here. this also the results i didn't earn as much as some bloggers until hundreds and thousands of ringgits. but i did promise myself to brighten-up my blog again once things settle-down in kl. i will also try my very best to make it a point to join and be active again in blogger events organized by nuffnang. well to tell you the truth i dunno many local bloggers much myself. i am a lone ranger unless i get to ask someone to tag along. can't blame me for writing this blog in english though. i have been doing it since i first blog more than six years ago. it started as an online journal, nothing more than that. nuffnang is like a place for me to have fun for myself, and sometimes shared whatever i got with my loved ones... ♡
if we looked back, i lived in kuala kangsar, my hometown. if that time i can make the initiative to travel all the way to kl, also to penang to enjoy events by nuffnang, i should be able to do it more now. yes, other bloggers were truly surprised when they heard i came from kualé (kangsor). amazing? not for me, i am used to it already. besides i believe in the quotes: if there's a will, there's always a way...
now let me tell y'all my daughter, puteri is a registered member of nuffnang and churp churp too! she's in the mid of having her spm exams now. it was last month that i made
my first trip to nuffnang office
. i ordered 2 churpie plushies, one for moi and the other for puteri. i surprised her by sending it via pos ekspres along with a good luck card on thursday, few days before her exam started. according to mom, puteri was really surprised and smiled all day long... and when i came back to kualé last saturday (it was a surprise too), went straight-up to puteri's room to look for her, she was having her nap while hugging churpie. i should have taken a picture! i am so happy to see puteri loves her surprise exam gift~
come 16 December 2011, 500 bloggers from around the asia-pacific region will flock to kuala lumpur, malaysia for the nuffnang asia-pacific blog awards 2011 in putrajaya marriott. the Awards aims to not only honour the region's best bloggers, but also to bring together blogger communities from across asia-pacific. the nuffnang asia-pacific blog awards is brought to you by volkswagen malaysia and putrajaya marriott.